Strategic Interviewing Skills For Auditors And Investigators
From Frustration to Control
Take and maintain control of the interview
Win the full collaboration of the interviewee
Get a full and complete account
Adapt your interview to the virtual world
The world is filled with brilliant auditors and investigators like you who must gather key information in interviews. The problem is
that people can withhold key information and the interview process can be difficult to plan and control.
The missing ingredient in the skill building blocks.
INVESTIGATIVE
AUDITING
TRAINING
RESEARCH
AND INVESTIGATION
INTERVIEW
(Gather Info)
(Build Relationship)
REPORT AND/OR
PRESENTATION
Why this training?
Although the interview is the most cost-effective way of gathering information and building collaborative relationships, it is fraught with even more challenges in our busy and virtual world:
winning the collaboration of the interviewee quickly;
asking the right questions at the right time – and probing skillfully;
knowing when and how to probe in response to verbal and nonverbal cues;
preparing effectively with the right balance of structure and flexibility – and avoiding common traps;
maintaining composure, calm and control in the face of interview challenges and projecting confidence and credibility;
taking effective notes without missing information or breaking contact with the interviewee;
overcoming resistance and building a collaborative relationship;
You will have a checklist of strategies to win over people and a template for methodical planning to maintain control.
Why HPCI
HPCI's expert coaches and facilitators all honed their own interviewing skills through their own challenging investigative careers; then applied brain science, psychology, negotiation and persuasion and brain-based learning. For over 30 years they have trained auditors and investigators of all types around the world.
Frank Byrnes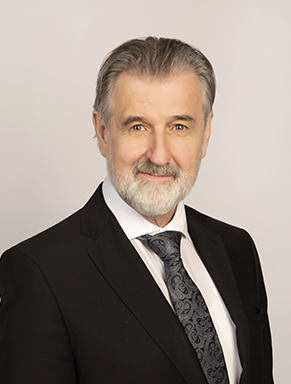 I have been conducting interviews professionally for almost 50 years as a consultant, manager, and police investigator. As a young investigator I learned mostly by trial and error in thousands of interviews. As a manager and a consultant, I found myself charged with challenging interviews and interviewees inside and outside my organization.
To meet these challenges, I sought out solutions with brain science, negotiation, leadership, and management strategies.
Through all of this I discovered that a few key shifts in mindset, approach, skills, and strategies could help me navigate the most challenging and complex interviews.
For over 30 years, every time I have worked with auditors and investigators around the world, I learn how to get even better results.
Marie Careau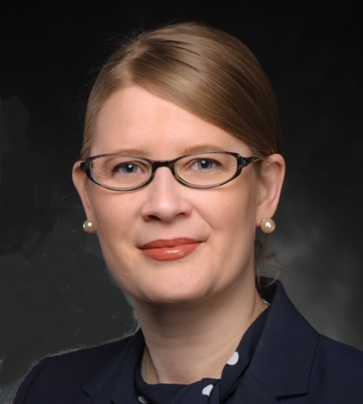 I became an investigator almost 20 years ago. I knew nothing about questioning or interrogations, but I knew I loved talking to people and getting to know them. However, my interlocutors did not always want to talk to me. They were afraid what they would tell me would get them in trouble or get friends and colleagues in trouble. I needed to gain their confidence. I needed to show them I was not there to judge or threaten. I only wanted to understand them, to understand a situation, to see their point of view. Maybe to help them choose a better path.
Then I attended a workshop (very much like this one) with Frank Byrnes of HPCI. He had dealt with the same issues that I was facing. I learned a lot of practical tips and techniques based on how peoples' brains work during the interview. It really worked! (And it also helped me improve my memory and note-taking.)
I continued to hone these skills in interviews with the most difficult and defensive people you could imagine and later in audits I conducted as an Executive Director.
I am excited to share that expertise with you today.
Challenging Interviews Do Not Have to Be Difficult and Frustrating
We believe in fast wins and having fun. We know that if you are going to invest in something, it has to give you a quick and lasting return on investment. With the right focus, the right support, and the right tools, you can methodically and immediately implement approaches and strategies to confidently win full collaboration and complete information.
While There Are Many Sessions Out There,
Why Invest In This Program?
We have developed this program to give auditors/investigators like you the "high touch" support you need to succeed quickly. This is different because we offer practical responsive and facilitative program. You will perfect the hardest interview skills – managing people and process. You will not have to make the mistakes that we made to learn them.
The program is totally centered around your needs, ensuring that you apply the skills, tools, and strategies to your real world now and in the future. You will experience engaging online learning as you practise the skills with greater confidence and control. We are interviewing practitioners. You can expect practical tools to use immediately – not just concepts and information.
Here's How It Works
The major component of the "Strategic Interviewing Skills: From Frustration to Control" program; plus much more.
1
Three 180-minute live, powerful virtual learning experiences.
These are practical, focused workshops centered around your real-life interviewing challenges. We will walk you through each skill and strategy until you are confident in managing the people and process. This will arm you with reliable tools to prepare and conduct the most challenging interview.
Even as the workshops progress, you will experience immediate results and a growing return on investment.
2
One 60-minute feedback forum.
This interactive Q & A forum is designed to provide you with practical solutions and tools to address the challenges you will inevitably encounter when practising these skills. This call will be recorded for future reference.
3
Expert support as you move forward.
Access to a network of professional coaches and other auditors/investigators as you move forward.
This program also includes:
A self-assessment
Downloadable tools
Exercises building on skills and strategies
Audio files
An opportunity to practise the skills and get feedback
Self-directed eLearning modules
Participants tell us that the strategies in our program offer them a solid roadmap and compass for even the most challenging interviews and interviewees.
THE PRACTICAL PROGRAM TO MOVE FROM FRUSTRATION TO CONTROL
Preparation
Pre-workshop questionnaire.
Responses to four questions (about 10 minutes) will allow the facilitators to tailor the workshops to your needs.
Self-Assessment
Module 1
Module 2
Module 3
The Human Connection
Rapport and Trust
Skills to establish deep trust at the unconscious level with verbal, nonverbal and symbolic behavior.
These practical steps convey to the interviewee that it is safe to open up. In two seconds the interviewer will be perceived as "charming" or "alarming"; and therefore, received with full cooperation or not. Once rapport has been established, using nonverbal behavior to open up, calm or otherwise manage the state of the interviewee.
Bridging Perspectives
It is inevitable that the interviewee will have a different perspective. They will practise skills to bridge perspectives rather than trying to sell cooperation.
Research in negotiation tells us that it is more important for people to feel they have been heard than to get what they want. This approach to active listening results in more honest and complete answers from the interviewee by controlling the interview and showing empathy. They will explore the difference between listening in an interview and "social listening". They will then practise an approach to listening that ensures observing and responding to nonverbal cues, undivided attention, and demonstration of empathy.
Communication Modes
Participants will learn to recognize and flex to the preferred communication channels of the interviewee – visual, auditory, and kinesthetic (V.A.K.). They will adapt to how the interviewee processes information and lead them to the most useful level of detail.
This will help the interviewer:
deepen rapport on the same wavelength as the interviewee;
provide memory cues in the mode the memory was stored, and
adapt/conduct the interview in a way to facilitate the interviewee's ability to tell all.
Strategies
Note taking
An approach of taking notes to:
maintain contact with interviewee;
organize in themes;
avoid distractions; and
control questioning strategy.
One method of note taking is between 55% and 95% more efficient and effective. It makes the interviewer available to observe body language.
Detect Deception
How to develop a comfort level in detecting deception in nonverbal, verbal, and written format. 
Participants will explore the science of deception and practice techniques to detect hidden messages in verbal and nonverbal behaviour.
They will test their observations to separate deceit from other causes of stress.
State, Expectations and Self-Fulfilling Prophecies
Participants will practise techniques to maintain composure and a state of resourcefulness in the face of stress, challenge, hostility, and confrontation.
They will cultivate the ability to remain neutral and non-judgmental – even when sorely tempted to judge the interviewee.
Participants will learn to recognize when they are rehearsing for failure and cultivating negative results; then five practical techniques to shift to a positive mental focus and better outcomes.
These practices enable the interviewer to gain composure and regain composure in a moment of stress.
Participants will explore the critical impact of their state and self-fulfilling prophecies when preparing and interviewing.
Prepare Real Case
They will adopt an approach to physical, mental, and logistical preparation for the interview
Preparation and Application

Questioning strategy
Each participant will develop his/her questioning strategy; including overall outcomes themes, barriers, testing for reluctance, resistance or deception, contaminated v. uncontaminated questions, questions for strategic moments.
The preparation of these questions will use a methodology of exploring the existence and impact of human factors, including the avoidance of mental, verbal, and emotional traps.
Preparation
Participants will prepare their role play interview: each participant will prepare an interview as a lead interviewer.
Cognitive interview
The facilitator will explain:
the benefits of cognitive interview;
the situations where this type of interview is most effective; and
how to conduct it.
Role play and feedback
This role play interview will focus on each participant effectively conducting an effective interview.
They will receive feedback from their colleagues according to interview effectiveness criteria.
Checklist.
There Are Three Ways to Join Us
Option 1
Option 2
Option 3
"Strategic Interviewing Skills: From Frustration to Control" Program
Three 210-minute, live, powerful virtual learning experiences.
Expert support as you move forward.
Tools, assessment, audio files, exercises, and action items.
"Strategic Interviewing Skills" Program  AND  the "Trouble Shooting" Workshop Package
Do you need a step-by-step guidance to get from here to there?
If you thrive in an intimate group and prefer receiving personalized feedback, you will want to add the "Trouble Shooting" Workshop to your program.
In this package, you will receive the total "Strategic Interviewing Skills" Program PLUS a facilitated 3-hour online workshop to address your real-life challenges. We will come together via a small video conferencing group to work side-by-side on your plan to develop immediate solutions.
The workshop is limited to a very small group so you can get personalized attention on your challenges:
your personalized roadmap to success.
This is not a passive, me-talking-at-you for 3 hours…. This is an active, engaged group of smart and committed auditors/investigators like you coming together to collaborate on building strategies. I will be leading you through the exercises, giving you direct feedback on your strategy and walking you through the process.
"Strategic Interviewing Skills" One-on-One Coaching Sessions
Following a brief 'best fit' call, you will be paired with one of our expert coaches who will support you in addressing your personal strategic interviewing skills challenges.
Once a coach identified, we would then work on:
Defining clear objectives
Establishing a coaching schedule (typically working over a few months, meeting weekly or bi-weekly for one-hour sessions.) We would recommend 5-6 one-hour sessions, thus leaving enough time to practice learned skills and to complete self-assessments, if required.
After each session, you would be expected to work on an assignment for the next session. These could be assignments, actual interviews, role plays, practice of interview skills in other contexts, etc.
In order to be fully successful, the coach works in partnership with the coachee to clarify needs. The coach offers support, guidance, tips, tricks, models, handouts, and other tools.
The coach can support in benchmarking and in improving competencies, skills, and strategies.
The coach also provides:
Learning opportunities
Sharing of knowledge and experience
A safe environment for growth
As a thinking partner and sounding board, the coach partners to help define and achieve the goals more rapidly and successfully.
These sessions could be conducted by phone or on an online platform.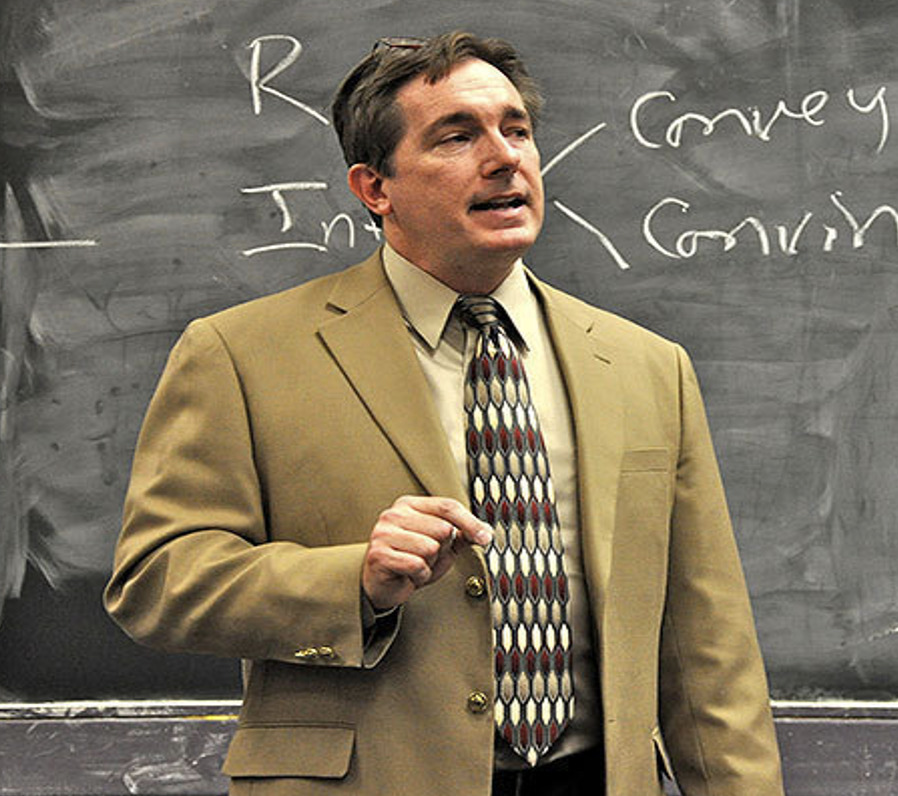 Frank Marsh has been training and coaching in interviewing skills for the last 30 years. For the last 5 years he has been an instructor at the FBI Academy and Behavioral Science Unit. He has been an intelligence analyst for the DEA and a certified expert on handwriting and statement analysis. His work has been profiled in a television series.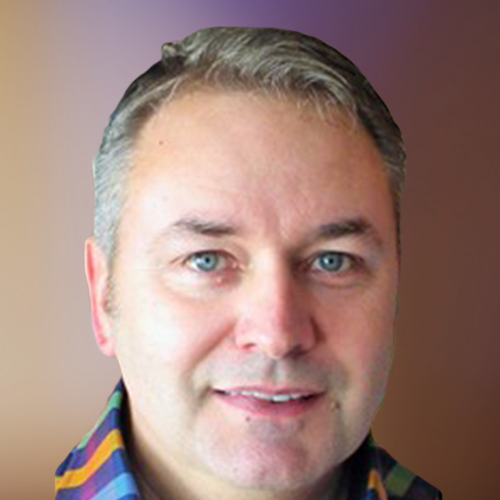 Daniel Laurence has been training and coaching auditors, investigators, and analysts since 2007. He brings over thirty years of experience in a variety of challenging investigative, intelligence and supervisory roles in policing and three from his public service to support and improve your interview success. He is fluent in both English and French.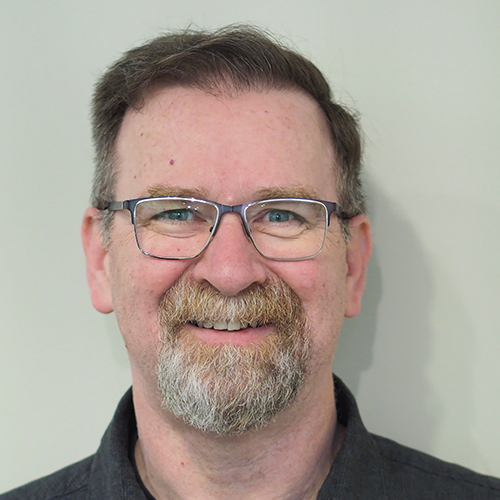 Kevin Byrnes coaches and trains auditors and investigators for the last 30 years. He spent 34 years as an investigator, coach, mentor, and supervisor with a large municipal police service. He is the author of "Truth Focused Interviewing for Investigators" and a certified Master Practitioner of NLP and Life Coach.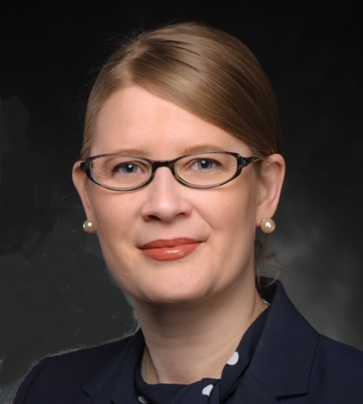 Marie Careau had a 20-year career as an investigator, supervisor, and senior manager of investigators before she started training and coaching them. She worked in the Food Inspection Agency, National Security, National Defence, and the highest levels of government. She has worked with many different cultures. She is fluently bilingual. (French and English)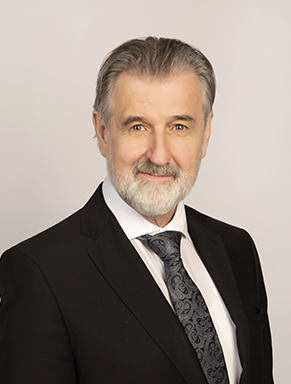 Frank Byrnes has been training and coaching auditors and investigators from around the world for the last 30 years. He enjoyed careers in police investigation (municipal, provincial, and federal) and national security before assembling the HPCI team. He has developed tools and approaches informed by brain science, psychology, and years of experience with investigators like you. He works in both English and French.
Why Start Now?
I know what it is like to lose control of my interview; not knowing what to do or how to do it when they lie to me, get aggressive or simply withhold information; begin to write my report and discover that I had not asked the right questions at critical moments; lose rapport of key information because I am taking notes, lose my rapport and flow with people online or on the telephone.
I would like to work with you, so you don't have to learn through these painful experiences.
Testimonials
You were both very well prepared, interesting and engaging. The course was very relevant to our roles. You covered the most important aspects of our jobs and you did it in a very interesting way through the role play and video and the examples you gave.
The approach was very relaxed and we felt that we could talk and ask questions at any time.
The objectives were clear and you took the time to know our objectives. The workshop content was well structured and well-paced. The examples were relevant and the material was interesting. Marie was excellent, a good popularizer and generous in her explanations. Frank was excellent, relevant and insightful.
So interesting, I'm impressed that such small things make such a big difference in how our interviews go. The trainers are knowledgeable, well prepared and interesting.
Frank Byrnes was energetic, with vast experience and insights and a flexible, engaging manner of presentation. Well-paced with a good mix of teachings and practical implementation.
Exercises were vitally useful to allow enactment and usage of the tools being taught.
A must for future such exercises and training!
I am absolutely grateful for the toolbox provided by the workshop, for the useful skills imparted that I hope to put to good use and hone further… thank you to the whole team!
One of the best online trainings I have had thus far. It is not easy and so, and so have been very forgiving to others, and applaud the effective delivery and presence managed virtually.
A lot of expertise, knowledge and relevant examples provided by Frank and Marie, who knew throughout this training, how to adapt to the requirements of a virtual training and show us by example that it was possible! (translated)
I sometimes have trouble concentrating during a live virtual training but the format of this training and the style of the trainer was more than perfect (and this comment comes from a perfectionist so hats off!)
Dan kept things light and relaxed and even the quieter ones among us opened up. The workshop was interactive and practical – we could contextualize our understanding of concepts to auditing. Dan has good skills in the performance arts!
Good use of stories to explain concepts. Very positive!
The spontaneity and openess of the facilitator are a true asset, these qualities make the workshop convincing, interesting and fun. The exercises are a key differentiator from other workshops, they truly add value.
Practical concepts easy to apply. Facilitator provided a lot of very useful real life experience examples.
Your "Strategic Interviewing" experience starts immediately once you click on the 'Reserve my Place now' button.
Once you click the 'Reserve my Place Now' button above, you will be taken to our secure checkout.
After your registration, you'll be sent an email receipt. Then, your login information will be sent to the email you provided during the registration.
If you have any questions, please contact us at hpci@hpci.net.
Join Now and Get Your Quick Action Bonuses
When you sign up, you will immediately receive:
 A self-assessment for controlling people and process in the interview.
A checklist of key result areas in any audit or investigative interview.
An audio tape to guide you through the preparation of your interview.
FAQ
What if I am unable to attend one of the sessions?
The sessions will be recorded and made available to download.
What if I am just starting as an auditor or investigator, is this program right for me?
Yes, since each module develops practical action items to get best results for all interviews and you will be working with experienced colleagues, it can especially be helpful.
When will I have access to the material?
24 hours prior to the delivery of Module 1.
How fast can I apply these techniques?
Immediately. You will leave with a simple action plan to implement.
How is this different from other interviewing programs?
It is practical application of best practices in a short period of time – not a prolonged exploration of ideas or one model. It focused on winning over, reading, and responding to people and managing process. It is not structural and conceptual.
Let's start now! It's your moment. Let's work together to make your next interview a pleasant and rewarding experience.
Option 1 "Strategic Interviewing Skills: From Frustration to Control" Program
$797 for the 10.5-hour Program (Three 3.5-hour Modules) ($266/session)
1 250$
797$
Option 2 "Strategic Interviewing Skills" Program AND the "Trouble Shooting" Workshop
$1197 for the 10-hour Program (Three 3.5-hour Modules) and
3-hour Trouble Shooting Workshop
1 750 $
1197$
"Strategic Interviewing Skills" One-on-One Coaching Packages
6-hour coaching package for $1950
2 400 $
1950$
Satisfaction Guarantee
We pride ourselves in helping investigators and auditors achieve concrete results since 1989. If you are not satisfied with the skills, strategies, and potential impact on your team's success, we will refund your tuition 100% within 72 hours after Module One. No hoops. Just send us an email.